Click on a programme to go straight to it or scroll down to see them all
From woe to well
From well to wonderful
From wonderful to whole

From Woe to Well
If you've tried everything and nothing seems to work, are in a process of gradual degradation and want to transform your life from woe to well, from despair to delight…
It's time to get unswitched and get your life back
By getting unswitched – healing Chronic Reversed Polarity (CRP) – you remove the obstacle to wellness so that your body can re-balance itself naturally.
RE:Are you switched?
Dear switched seeker of your healing path,
Do you feel like you have no energy, struggle with everyday tasks that seem easy to others and wonder "why me"? If stress is a constant or you have an autoimmune condition, you may have Chronic Reversed Polarity, a dysfunction of your body's electrical system.
Can you relate to this?
You are always tired, even have chronic fatigue
You don't sleep through the night or don't wake refreshed and raring to go
You are foggy brained, irritable and prone to the "sads", even depressed
Your immune system is weak, you are prone to coughs and colds or can't shake them off

You are always frazzled, stressed and life is just one long struggle

You have an autoimmune condition or intestinal problems

 

You have constant aches and pains

You have tried everything but nothing seems to work

You have difficulty making progress, even getting the opposite result to what you are trying to achieve

The more time passes, the worse it gets – you are in a slow downward spiral
How would you like to reverse the process and restore your energy with a simple, proven method to achieve high vibration health and happiness?
If you are switched, your cells can't hold the energy of remedies and in extreme cases things can even get worse. By unswitching, your body can heal naturally, you can finally get things going right for you and experience massive transformation.
 
During this transformational programme:
Get unswitched – heal Chronic Reversed Polarity to restore your energy and remove the obstacle to your body healing naturally
Learn simple, effective techniques to manage and relieve stress
Finally get a good night's sleep
Strengthen your immune system naturally for powerful healing and resistance to illness
Balance your body's energy systems with highly effective breathing and meditation techniques
Release negative emotions – anger, fear, hurt, sadness and grief
Release limiting beliefs to undo negative programming and stop self-sabotage
Sharpen your mental clarity, regain your ability to focus and concentrate
Discover 11 simple ways you can easily raise your cellular frequency to achieve high-vibration health and happiness
Create your very own inspiring HEART Manifesto – a blueprint to programme the unconscious mind to create the life you want
Learn how to apply the 5 secret techniques that guarantee results – based on 10 years' research
It's time to unswitch, restore your energy and finally start living a life of health and happiness. You can't go around "on dim" any longer – get your life back now!
My CRP Story…


As an energy worker I knew that everything is energy and believed that all healing can be done with energy. However, I found that it just didn't work for some. Two of my clients had MS, an autoimmune condition and they did not respond well to sessions.
For one of them, the session took a lot longer than normal and the next day it was as if they had never had it – the benefit had completely worn off overnight. With the other I couldn't even get the energy in – I could feel it bouncing back at me.
I put this down to them not being ready to heal at all levels yet, but then I saw herbalist Keith Smith presenting at a metaphysical conference. When he said "energy workers, you will notice some people can't hold the energy" I felt a chill run down me and knew I had to listen.
He talked about Chronic Reversed Polarity, how he had seen amazing results with thousands of clients, honing the system over 25 years. I knew I had to learn how to do this too. Although he was booked solid with clients for the rest of the conference and had no availability, synchronicity conspired to seat us together for the final plenary presentation.
You can learn more about this condition on the Are You Switched and Chronic Reversed Polarity pages under the Wellness tab in the navigation bar above.
To cut a long story short, he invited me to train with him at his practice in California where I learned his amazingly powerful, yet simple process for healing Chronic Reversed Polarity. He had so many cases with incredible results that I couldn't wait to start and have been helping people get unswitched and reclaim their lives since 2003.
And I'd like to guide you through this amazing process, so you can do the same.
I continue to be amazed at how well people with severe and chronic conditions respond so well to the programme. You can see some examples in the Case Studies section of this website. Often they come to me as a last resort when nothing else has worked. At first this scared me and I wondered whether I had the ability to help people who were clearly in quite a bad way. But results speak for themselves and over time my confidence grew.
It received a further boost recently when I had a hand analysis done by a talented healer, who uses an ancient yet scientifically proven method. She told me I have a number of intuitive gift markings including the mark of the "gifted healer/inspirational communicator" requiring me to make a living healing and to be working with or teaching other healers.
I also have a "star in the Neptune zone". This means that I am an empath and it is my purpose to help people through deep emotional transitions and can see spiritual meaning to life's biggest tests. I also have a "fingerprint in the moon zone", meaning that I am highly intuitive and can help others find meaning.
This might seem farfetched to some, but I can definitely relate to it. I often get flashes of inspiration and seem to just know what a client needs. I also have a "signaling system" of sorts – a chill or buzz on the right side of the back of my head, which lets me know when I have the right answer. Sometimes I get a big hit and it sweeps all down my arm and leg too.
This lets me know that there is a really big truth or benefit for the client. Where it comes from, I don't know for sure, but It is infallible and I trust it implicitly. And clients benefit.
Over the years I have been on many courses, read many books and attended many workshops, garnering a wall full of certificates. I have particularly studied mind-body techniques that enagage the unconscious mind in the healing process as this greatly accelerates it.
There are a few things that every client needs – like taking their herbs, doing their breathing exercises, managing stress and so on. Then there are others that are bespoke – everyone is different and will need an approach tailored specifically to their needs, even when presenting exactly the same symptoms as another.
I have modeled Keith Smith's approach, added my own standard and tailored components and really believe that we have developed one of the most effective and powerful healing arts on the planet.
And now it is available to you.
The good news is this
You can get your life back with the right system. It's not your fault that you have low energy, are stressed and always ill, but once you learn how to heal Chronic Reversed Polarity, you'll be amazed at how easy it is to finally get well, get a positive mindset and heal at all levels.
This programme isn't for everyone. It requires a commitment to your wellness. If you are ready to do the tasks set for you, you can experience deep, powerful healing that will totally transform your life.
Here's what the From Woe To Well programme can do for you:
Get unswitched with natural healing for Chronic Reversed Polarity, a proven process honed over 30 years
Regain the energy and vitality you used to have
Stop feeling frazzled – easy techniques for living stress free
Sleep through the night again and wake up refreshed
Regain a sharp mind, zapping that foggy-brained feeling for ever
Lose the irritability that causes you to snap for no reason
Strengthen your immune system so that you are no longer so susceptible to coughs and colds
Heal aches, pains, migraines, even chronic diseases and autoimmune conditions
Release entrapped emotions – phobias, anger, fear, sadness, hurt, guilt for a more joyful life
 

Avoid self-sabotage by removing the limiting beliefs that have held you back
Discover your true purpose and strategies for achieving your dreams
Mind/body techniques to accelerate physical, mental and spiritual wellbeing
Create your own HEART Manifesto – the real secret to manifesting the life you want, based on 10 years' research
Learn which foods will promote wellness and which ones you should avoid
Practice ancient movements to create positive energy flow in your body
Reclaim your life, get unswitched, release negative emotions and limiting beliefs, live a life of grace and ease
Now is the time to reclaim your life, finally getting your energy back, healing when nothing else has worked before and banishing stress forever. Become empowered, in control of your health, wealth and happiness.
Testimonials
Before I met Keith my life was a mess. I was exhausted all the time, always ill and in pain. I wanted to leave my relationship but was afraid I couldn't support myself. My dream was to emigrate to New Zealand to live and work, helping young people rehabilitate, but with no job, no money and no sponsor I couldn't see how it was possible.
First we healed the chronic reversed polarity, then we created the HEART Manifesto, did some more releasing and for the past two years I have been living my dream life in New Zealand. Best of all, I can swim with the dolphins whenever I like.
Elisabeth P, Brighton (now in New Zealand)
Previously I was completely stressed, always angry, having difficulty coping with everything and was on antidepressants for years. By correcting chronic reversed polarity and releasing entrapped emotions I found I had much more energy, I healed my relationship with my mother and found life to be a lot easier than I could have imagined.
I was sick all the time, my relationship was breaking down and my whole life was a struggle. With the healing of chronic reversed polarity and doing all the exercises I was set, I totally turned my life around, achieving my lifelong dream of starting a business and finding a loving partner.
'From Woe to Well' Programme
Real-world, proven techniques that will transform your life. You'll transform yourself from a life of fatigue, depression, stress and illness to one of new energy, wellness and creating the life you really want.
These methods are proven. They work and there for the taking, You still have to do the work, but you'll do it with the confidence of knowing that you have been equipped with a bullet-proof process and a vast array of holistic tools get your life back on track.
Extraordinary value
Here are just some of the things that we've packed into this amazing programme:
Get unswitched – heal Chronic Reversed Polarity
 Recover from years of low energy and dis-ease. Sharpen your mental clarity, regain your ability to focus and concentrate. Strengthen your immune system for optimum health. Proven over 30 years with thousands of success stories, this is one of the most powerful holistic programmes on the planet
Create your own HEART Manifesto
We'll give you a blueprint for reprogramming the unconscious mind to deliver the experiences you want. This proven method, based on 10 years' research delivers consistent results – it's the real secret to manifesting the life you want
Identify and release your limiting beliefs
Find out what unconscious beliefs have been sabotaging you all your life and release them powerful techniques that will catapult you on the road to success
Release entrapped emotions
Fix phobias, release negative emotions like anger, fear, hurt, sadness and grief and anxiety to make life smooth and easy

An array of techniques for mind, body and spirit

Sharpen your mental clarity, regain your ability to focus and concentrate
Discover 11 simple ways you can easily raise your cellular frequency to achieve high-vibration health and happiness
Create your very own inspiring HEART Manifesto – a blueprint to programme the unconscious mind to create the life you want
Learn how to apply the 5 secret techniques that guarantee results – based on 10 years research
Special Bonus:
Stress-busting tutorial
Who doesn't have enough stress in their life? Stress is believed to be the cause of over 70% of illness in the western world. It will lower your vibration and hinder your manifesting. This fact-filled tutorial will identify the key causes of stress and give you five definite ways to banish it from your life.
This is not some some lightweight "holistic therapy" for relaxation
We're talking powerful healing for even the most chronic conditions. Many case studies for fatigue, depression and even autoimmune conditions are a massive testament to its efficacy.
The time is now
Don't spend years waiting for the time to be right, saying to yourself "it isn't meant to be" while your energy levels and health gradually decline even further – become empowered to get your energy and health back, then create the life you were born to live.
It's your life – make the most of it
Are you listening to others telling you what should or shouldn't do, what you are or aren't capable of, who you could or couldn't be? Only you can decide it – and you have the power within you. We'll show you how to harness and direct it to positively transform your life. Don't waste another day wondering why things aren't working out.  
YES

Keith, I'm ready to transform my life into wellness, grace, ease and confidence.
I understand that I'll: Get unswitched with natural healing for Chronic Reversed Polarity Learn how to raise my vibration for hi-vibe health and happiness Create my own HEART Manifesto, a proven method based on 10 years research of manifesting the life I want Identifying the limiting beliefs that has continually sabotaged me so far and releasing them Release all phobias, negative emotions and anxiety
My "power to you" guarantee
I promise to do whatever it takes to get you to where you want to be in all areas of your life. If after the first polarity balancing session you don't feel that the programme is right for youI will refund your money in full, no questions asked.
So, are you ready?
Contact us to book a free consultation to test whether you have Chronic Reversed Polarity and what a comprehensive wellness programme tailored to your individual needs entails. It doesn't matter where in the world you are – all sessions can be done by phone or Skype.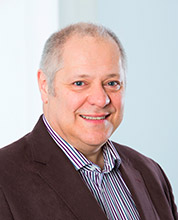 Keith Corbett
Chronic Reversed Polarity practitioner/tutor
FreewayCER tutor practitioner
NLP, TimeLine Therapy & Hypnotherapy Master Practitioner
Reiki master/teacher & Spiritual Master Practitioner
p.s. Still got questions? E-mail me – keith@woodlandwellness.co.uk or give me call on +44 (0)1782 750418.
p.p.s. What would your life be like if you had your energy back and were living pain free?
p.p.p.s. If you're expecting gentle relaxation techniques you will be disappointed – this is about proven methods and practical real-world things designed to tackle even the most challenging consitions
 
Use the Contact Us section to enquire about our wellness programmes.
From Well to Wonderful
Create the life you were born to live:
Understand your life purpose and spiritual path
Why spiritual people have money problems and how to overcome them easily
Understand what your unconscious mind is trying to tell you
How to devise well formed outcomes and make decisions intuitively
Changing beliefs, eliminating self sabotage, rewiring your neurology for success
Amplify your psychic powers for nutrition, decision making and guidance
Master the art of relationships – personal and professional:
The truth about soul mate relationships
Other relationships – why you keep attracting the same type and how to change it (eg. bullying bosses)
Understand why you have financial issues, how to resolve them and become a money magnet
Become invincible
Align your whole being on all levels to your goals
Remove resistance and blocks
Rewire your neurology for success
Tools for transformation
NLP, Hypnotherapy, Timeline Therapy
Dream interpretation
Spiritual path analysis
Mastering manifesting
Meditation techniques for opening the 3rd eye, connecting with guidance
Hand analysis
Psychic eating
Metaphysical teaching – study of consciousness, ancient and modern wisdom, psychic quotient, spiritual evolution
Activate chakras, kundalini, enhance ESP
Microcosmic orbit
Relationship analysis
Changing behaviours, removing limiting beliefs and mental/neurological blocks
Being the new you
Success strategies – tune into the methods that work for you
Use the Contact Us section to enquire about our wellness programmes.
From Wonderful to Whole
Deep immersion programme:
For personal and spiritual growth
Advanced practical and esoteric techniques for living a magical life
Manifesting mastery
Select initiates only – requires high level of commitment and daily practice
Enabling the next level of personal and planetary evolution
Tools for transformation
Higher self therapy
Ho'oPonoPono
Spirit guide communication
Mystical Kabbalah
Secret science of the psychic
Psychic eating
Intuitive decision making
Personalised programme using divine guidance
Hypnotherapy, Timeline Therapy
Stop your silent spiritual power leaks
Blast out any remaining fear, anxiety, sadness, hurt, self worth issues
Become a channel for love energy – live a life of unconditional love and compassion, experience bliss and joy
Use the Contact Us section to enquire about our wellness programmes.